Algarve Senior Living was launched as the Algarve's (and one of Southern Europe's) first rental-based independent living propositions aimed at the senior (broadly speaking, 50+) market. Since its launch, Algarve Senior Living has expanded its offering to include a comprehensive range of options for the senior or retiree looking to spend long periods in the sun or to retire permanently to sunny Southern Europe. This now also includes the sale of real estate.
As a result of the business's expansion beyond its original Algarve locations, we now also operate using the Portugal Senior Living brand, which takes our business concept to the greater Lisbon area, and via partnerships to the Silver Coast and Madeira.
Unique in the market, our business operates both a rental and a sales model. Importantly, our range of options imply that you can stay for a month while you try out the concept, spend one or more winters to get away from the cold, or decide on year-round living in a rental or a purchased property.
We have a variety of accommodation options, and our monthly prices in our try-before-you-decide locations (used typically for a first visit or to get a feel for the region) are inclusive of most of the things that you would expect from a 4* hotel, but in your own apartment. We have no doubt that the cost of living is substantially lower than in your home country, for a solution of equivalent quality. We are happy to run you through a comparison to allow you to understand the potential saving in the context of your personal circumstances.
Portugal Senior Living offers a personalised service, accessible to most. Due to demand and to prioritise our team's time, a key part of our business model is the cost-effective packages which we offer, whether support in applying for NHR status (which is no longer tax-free and has increased to 10% from zero, in 2020), our "discovery tours" to showcase different regions and the respective  long-term rental or purchase options, or our settling-in and post-arrival administrative support package.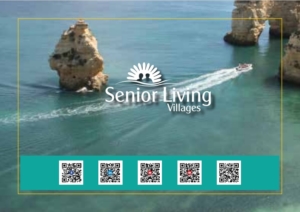 We have an experienced team, who have lived on many continents and experienced many working environments and retirement locations. In keeping with the Algarve Senior Living philosophy of choice, we have surrounded ourselves with partners of the highest quality and variety, and we hope that this effort will result in an above average personalisation.
Most of our team is located in our destination markets, currently Portugal (both the Algarve and Lisbon), Spain (Costa Blanca and Costa del Sol), and the UK. We also have team members in key locations in France, Sweden, and Brazil.  This footprint will increase as we engage with new Ambassadors. Due to our flexible business approach, we encourage those with a suitable profile to get in touch with a view to joining the team.
Furthermore, we have a privacy policy on this website, and you can see it here.