Cascais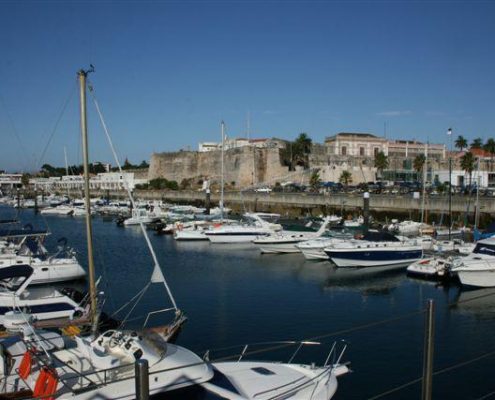 Cascais is a picturesque town to the west of Lisbon. It is to the greater Lisbon area what Lagos is to the Algarve, and a comparison between the two, for those wishing to retire to Portugal, is often useful. The town balances sophisticated living in some of its most upmarket suburbs such as Quinta da Marinha and Estoril, and water-based living around its marina and beachfront condos, with a relaxed beach culture and a number of middle-class residential suburbs. A host of the America's Cup, it is a town with something for everyone.
Easy access to beaches, parks, the marina, good sporting infrastructure and a busy café lifestyle and range of eating options, the city also offers a range of cultural options, from museums to cultural centre to open-air concerts of different musical genres. These musical events including annual Christmas concerts, a summer festival with top international acts and a "Remember" concert which sees top acts of the 70s and 80s perform live.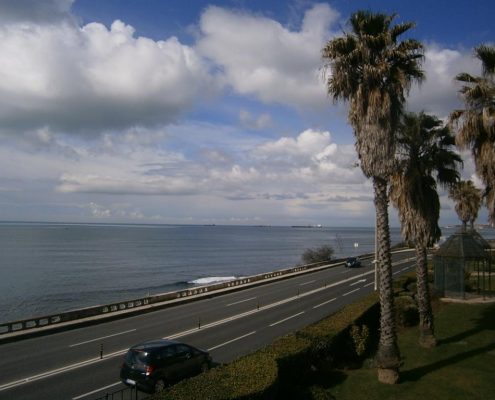 The Cascais municipality has approximately 210,000 inhabitants (although this swells in the summer as tourists flock to the region).
The municipality extends along the coastline from the Atlantic Ocean to the mouth of the Tagus River at Lisbon, with many picturesque towns along the way. Cascais has become a truly international town, with many foreign nationalities resident there. The town is also the residence of choice for many Foreign Service employees such as consular and embassy staff.
The pedestrian historic centre provides a wide range of shops, restaurants, bars and cafés.
In recent years significant infrastructural investment has been ploughed into the town, with the construction of the marina, a new hospital, and its surrounding residential and commercial buildings, the inauguration of new hotels, and public spending on museums and parks.
AMENITIES
Cascais offers a wide range of services and amenities, which makes it ideal for permanent residence. It has a large modern public hospital, a health centre, pharmacies, a library, private clinics, several schools, some institutions dedicated to teaching and the arts, a range of specialist museums and cultural centres, various sports facilities for tennis, swimming, golf, football, sailing, surfing, horse riding, etc.
Cascais is served by the A5 highway which, without traffic, is an easy 25 minute drive into Lisbon. The scenic Marginal, complete with the famous casino in Estoril, runs parallel to the A5 along the coastline. It is little talked-about but compares favourably to roads like the one on the Côte d'Azur between Cannes and Nice. 
The main means of public transport in the Municipality is "Buscas", a bus network that connects all the main areas of the city, as well as outlying towns within the municipality on a regular basis. Cascais is also the last stop on the railway line of the area west of Lisbon (called the "Linha"), which links the town to Lisbon in 35 minutes. There is an airport bus which runs between Guia and the Lisbon international airport.
BEACHES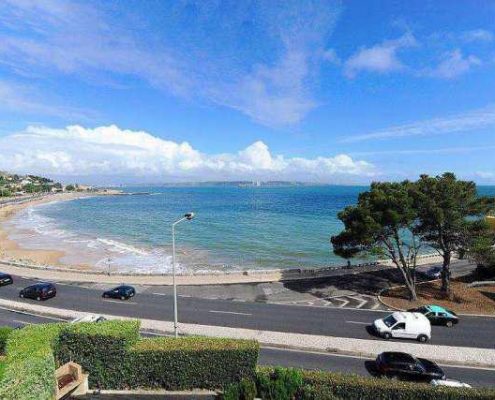 Cascais offers a range of beaches, most of which (with the exception of the normally windy Guincho) become packed in the summer as both tourists, Lisboetas (Lisbon residents) and those from inland travel to their favourite beach. Most of the beaches offer calm waters and beach side restaurants and cafés. Guincho is the exception, with large waves and a reputation for surfing. It is bordered by excellent walking and cycling tracks as well as expensive upmarket restaurants serving up a fine dining experience.
REAL ESTATE LANDSCAPE
Because of its varied and balanced profile as a town, Cascais is one of the most popular real estate investment destinations in the greater Lisbon area. It appeals mostly to families but also to the retiree market looking for a safe environment with socialisation and cultural options.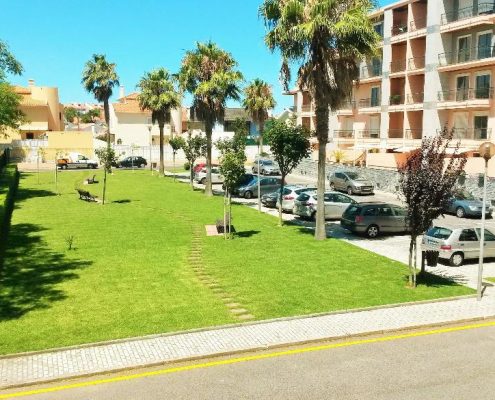 The Cascais municipality is characterised primarily by apartments in the city and areas immediately surrounding the town centre, and by primarily 3 and 4 bedroom villas in the residential suburbs, an increasing number of which in closed condominium configuration.
The centre of town has older apartments but which are very expensive due to location. The trend is that many of the older buildings are being torn down and rebuilt in a modern style, or being totally refurbished. Immediately adjacent to the centre are a series of traditional neighbourhoods with medium rise buildings, and some newer suburbs such as Guia. The villas ae located slightly further rout in the Birre, Bicuda and Cobre areas.
Cascais real estate is generally among the most expensive in the greater Lisbon area. While prices depend on the style, quality of finishes, views and location, buyers often sacrifice size for location..
Cascais has retained and grown its broad-based appeal by limiting its real estate investment opportunities. Land is expensive and end product equally so.
CASCAIS AS A RETIREMENT DESTINATION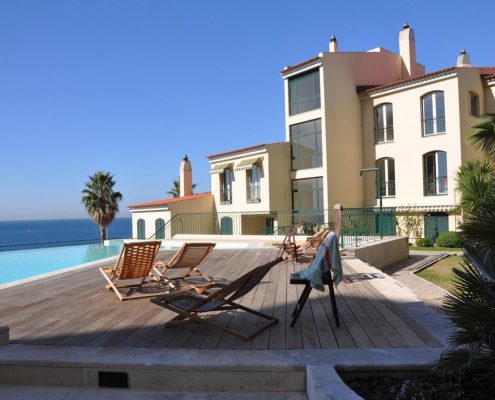 Portugal's NHR program has contributed significantly to the growth of foreign retirees but even before this surge, Cascais had always been an ideal destination for those looking to live in a medium-sized city with easy access to all facilities and amenities. With several nationalities settled in the area, it is popular with those who enjoy a sophisticated lifestyle. It is one of the most popular destinations for citizens from North America. We have access to properties for sale and rental, but long-term lets are typically unfurnished as the region is a popular choice for local professionals who bring their furniture with them. We recommend looking well in advance for suitable options, whether rental or sale.