LISBON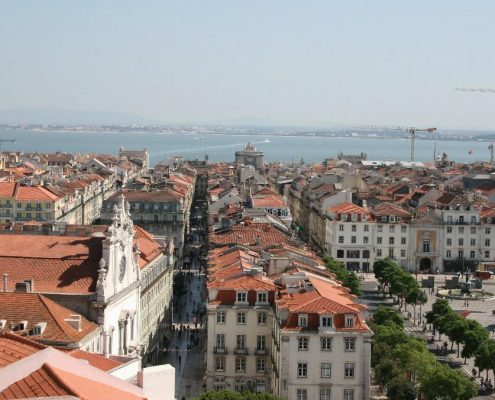 The city of Lisbon is one of the most attractive in Europe because it balances old-world charm and an important cultural heritage with vibrant year-round living. Easy access to beaches, small marinas, good sporting infrastructure and a busy nightlife which is best characterized by outdoor eating, a café-style lifestyle and excellent art, culture and theatre. The city is also a great nightspot for those who like dancing of various styles, from African to nightclub, and for those who like to listen to live music, from fado to jazz.
Central Lisbon has approximately 600,000 inhabitants (although this swells to more than double during the daily influx of workers residing in peripheral areas, both north and south of the Tagus River). The city is still predominantly Portuguese although it is increasingly sought-after by foreign and expatriate residents. It is located approximately in the coastal centre of the country, 200 kilometres from the Northern city of Oporto, 300 kilometres from the Algarve, and 225 kilometres from the Spanish border at Badajoz, making it an ideal location for those who want to investigate the country as a whole.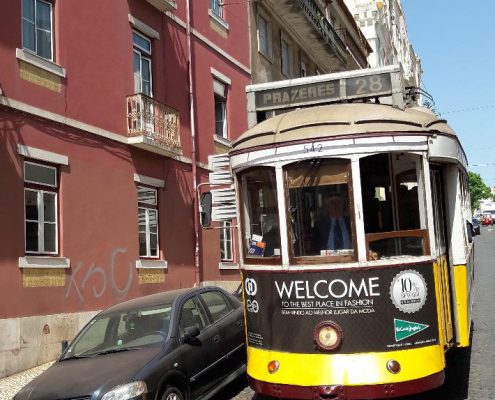 Lisbon's history is linked to the Portuguese Discoveries, and much of the Manueline and subsequent architecture is a reflection of the increased wealth brought back by the mariners on their voyages. The pedestrian historic centre provides a wide range of shops, restaurants, bars and cafés.
REAL ESTATE LANDSCAPE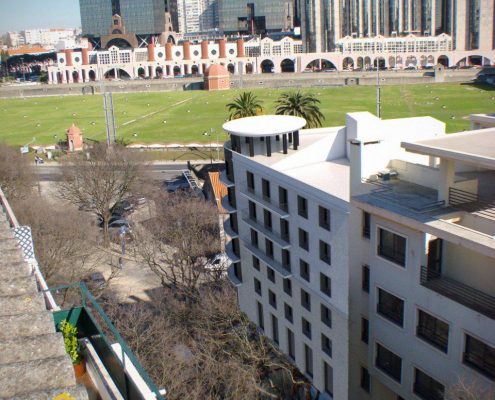 Lisbon's population is still made up by families who have a long-standing link to the city, many of which loyal to their neighbourhood or "bairro". The local population is increasingly under pressure from foreign investors who have driven up the price of local real estate and accommodation. A consequence of this influx of foreign capital is that many local residents, lured by the huge values paid by new buyers, are then unable to remain within their local area.
In the last decade or two Lisbon has seen significant inward investment, resulting in a the elimination of many of the city's degraded areas, such as the zone to the east which was converted into a modern residential, business and expo area, from being the site of the city refinery, and the area between the April 24th bridge and Cais do Sodré, which has seen a number of old warehouses refurbished and converted to commercial spaces and restaurant, much like the transformations seen in Buenos Aires or Liverpool. These changes have made the city an internationally recognised mix of authenticity and modernism.
Lisbon has become a real estate hotspot. Prices now vary from a €2,000/m² to well over €10,000/m² in the Avenida de Liberdade area.
Because of the popularity of Portugal's Golden Visa program, which generally requires an investment of €500,000 in exchange for residency, the price of 2-bedroom apartments in the city have become almost boringly consistent. New developments rarely see 2-bedroom apartments starting at less than €500,000.
LISBON AS A RETIREMENT DESTINATION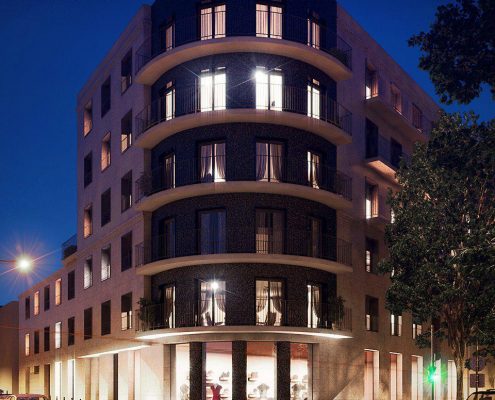 Portugal's NHR program has contributed significantly to the growth of foreign retirees resident in the city. Lisbon positions itself as the main cosmopolitan city in Portugal, with easy access to all amenities and facilities. With several nationalities, most notably the French and Swedish, eager to find modern inventory, long term rental options are expensive and difficult to find. For those who decide to buy, two important factors to consider are that only the most modern refurbishments have an elevator, and that an apartment with parking in the historical city zones is almost impossible to find.